Political Gestures
Aparna Sindhoor is the Artistic Director of the Massachusetts-based Forum of Progressive Artists (FOPA) and Founder-Director of Navarasa Dance Theatre and Academy, Mysore and Boston, the two cities in which she is based. We present the following images from her dance performance, paired with her own commentary on her work. Together they reveal a unique aesthetic, one which unites a thorough grounding in tradition, innovative formal strivings and a keen contemporary political sense.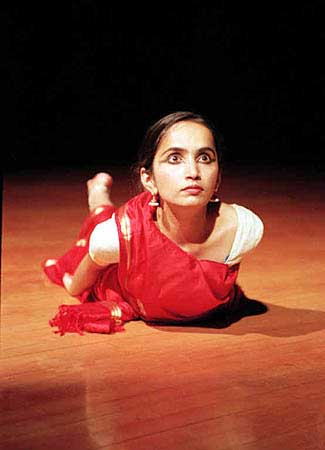 It is a challenge to strike a balance in terms of technique. I don't believe in a fusion with no meaning and no rigour. There are many other forms of movement which I welcome very much. Just as a poet may welcome cadences, idioms of other languages. There are and will always be very strong impressions of Bharatanatyam in each and every piece - can't escape that. When someone watches a piece, a question may arise, "Is this Bharatanatyam?"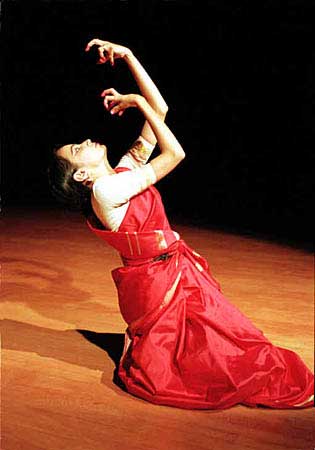 Bharatanatyam has also changed over the years. The art is more important than just one form - it is many forms. If we are true to the art then it will be authentic. We do not do this or that in order to "keep" it authentic. It's not like Bharatanatyam does not allow me to show torture on the stage, so I won't do it. I will make my own gesture to show the burnt fingers. Later, maybe in 100 years, it will become a dance gesture.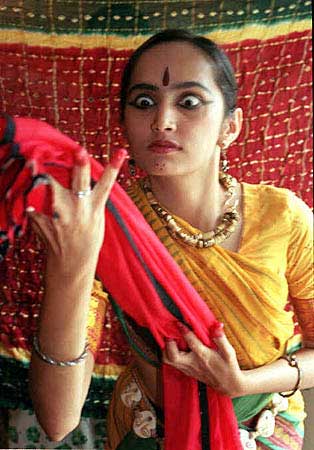 Jati is not a decoration, or an interval, but part of the passion. Look at the endings of jati - the muktaya or teermaanam - all are in odd numbers. We translate muktaya as "resolution" but it is not a closure, it is incomplete, the door is open. Even elementary nrtta (pure dance) has emotion, some social meaning beyond arithmetic. In abhinaya the dancer has an aim, a content to convey. In nrtta, it is the social meaning conveyed through the dancer.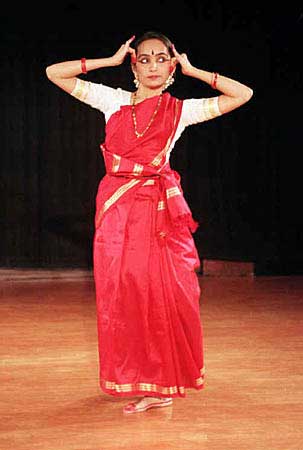 Life is full of contradictions but we must question the messages on gender, caste, class, race, community that we propagate. A dancer once told me that Bharatanatyam is feminist, simply because it is "woman-focused." Unlike theatre or TV where women don't get many parts, in Bharatanatyam there are regular roles in javalis, padams ... but what are the women doing? They are only pining for their men. So how is that feminist?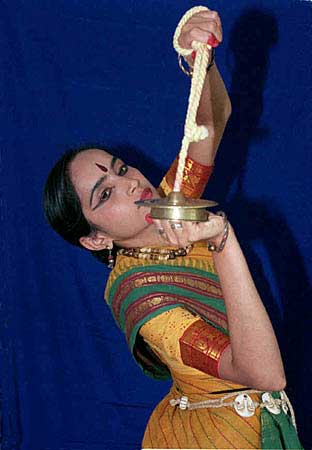 For teaching or performing traditional pieces I tend more to choose themes on goddesses, like Durga. Still, we mostly talk about Hindu gods. Do we even talk about Dalit gods, do we even know? Isn't that a political statement? Let us say a Muslim dancer is dancing Bharatanatyam, where is the point of connection? Where is Allah? (or for Dalits) Where is Mariyamma? Where is the exploration for women? How do we connect with the rest of the women in India, or in the world?
At least we should be able to see the contradictions - from there we can say, we want to do something else. The technique, the form is beautiful. I don't want to let go of my training or to reject Bharatanatyam. So I question these contradictions and take it to a level where I don't have to feel guilty about my choreography and I am also connecting with the audience.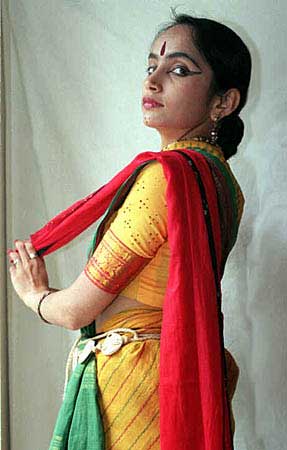 Isn't this all part of our tradition? Traditions are created and recreated. It is a question of what we choose to think of as tradition.